Here's a show I used to love watching all the time as a kid, one of my personal favorites.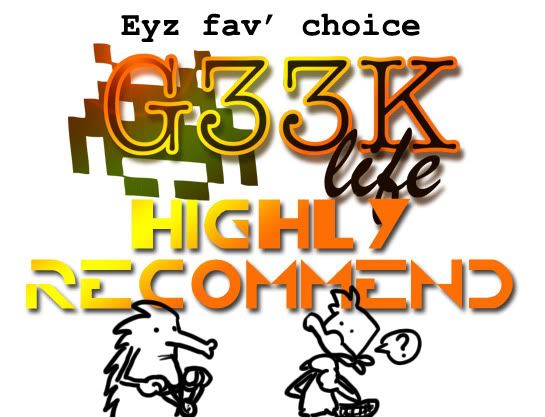 "
Welcome to the land that's way under, down under, the sky's always yellow in the rain or shine
..."
We're all a little looney, and here's my other Looney Tunes-related reviews!
Name: Taz-Mania - Season 1 Part 1: Taz on the Loose
Created by
Art Vitello
Original run
1991-1995
Genre
Animated sitcom
Western animation went through a sort of second
Golden Age
, a revival in the late 80s and early 90s.
Warner Bros. Animation Studios
were brought back to a level of relevance they hadn't known for decades since the old short animated features from which the original
Looney Tunes
emerged.
It all started when Warner Bros reopened their animation studio in 1989 after over a decade of silence. The studio went on to launch some new original material which would bring what some call "
the animation renaissance
", a boom in the animated genre that ran along the modern success of
Disney
movie pictures.
Before the DC Comics superhero invasion right after
Freakazoid
, Warner Bros launched some distant Looney Tunes-esque series that albeit "toons" themselves were only inspired and vaguely related to the originals, such as
Tiny Toons
and
Animanics
, a collaboration with famed film director
Steven Spielberg
. Thanks to their success they were finally able to launch some spinoff series revolving around actual Tunes in the early 90s.
Taz-Mania
in 1991 and
The Sylvester & Tweety Mysteries
in 1995.
Taz-Mania was created by
Art Vitello
. The series was produced under the executive overseeing eye of those Spielberg cartoons' creators,
Tom Ruegger
&
Jean MacCurdy
.
It followed
Bugs Bunny
's old archenemy,
Taz the Tasmanian Devil
, and gave him an entire new cast of characters and setting!
This series gave a new spin to the classic Looney Tune.
In Taz-Mania, Taz starred in this sitcom parody setting and was given an entire new family of Tasmanian Devils.
Taz was still very much the same always-hungry monster that spins his way through anything leaving a trail of damage everywhere he goes. But now he was also a teenager, a slacker and eventually a bellboy at local hotel
Hotel Tazmania
.
Taz lives at home with his folks. There's his "cool" golf loving dad
Hugh
and his mother Jean who runs the household. He also has a sister
Molly
who's more of a typical teenager and hates Taz' antics. And a little brother,
Jake
, who looks up to his big brother. And finally Taz has a pet turtle who acts like a dog, simply called
Dog the Turtle
!
The show was confined to the sitcom-setting. It didn't follow much rules and allowed itself to adapt the situations to the plot of each episode.
Some episodes revolved around the family's home. Others revolved around Taz' slapstick comedy. Others around his work setting. Others were closer to Looney Tunes shorts, swapping around some of Taz-Mania's numerous characters depending the context. And finally others were pure parodies.
Each adventure's episodic. Sometimes it's about life on this fictional Tazmania, other times it's about Taz' friends and foes.
Taz always find a way to make an adventure out of whirlwinding his path through the way.
Be it a
Roadrunner
-esque chase to fill his appetite with that elusive
Keewee
. Or that annoying
Woody Allen
parody
Wendal T. Wolf
creeping his way through Taz' day. Or some gizmo
Daniel and Timothy Platypus
cooked up going wrong. Or another plan go wrong
Digeri Dingo
came up with.
As you can see, Taz-Mania strength was in its diverse and colorful figures. The characters were numerous and rarely seen twice too often.
The entire series was produced in one year at the time, but split up into four Seasons. When they aired the show they released them in complete disorder. But on the DVD Warner collected the first 13 episodes in production order.
It's the kind of series you can sit back and enjoy and never grow too tired of it. It alternates between the principal family sitcom format and the other more isolated shorts and episodic adventures. In a way it's comparable with
Animaniacs
. With one and only constant, Taz!
Taz-Mania is one hilarious cartoon series!
Taz finds himself often breaking the fourth wall and his only words are often quite sarcastic.
The show had an all-start cast of voice actors to provide all these fun characters some life. Taz himself was voiced by the great
Jim Cummings
, who also covered a wide bunch of characters as well including Wendal T. Wolf. Veteran voice artist
Maurice LaMarche
did several of them such as Taz' dad Hugh. There were so many other great actors on the show, like
Homer Simpson
himself
Dan Castellaneta
(Mr. Thickley),
Rob Paulsen
(Digeri Dingo, Fancis X. Bushlad, Axl, and Timothy Platypus) and even one of my favorite actors,
John Astin
(
Gomez
from
The Addams Family
!!) as Bull Gator!
Typical episodes ran up to 10 minutes and used to be paired with two more stories making 30-minute blocks.
It's a very original take on the Looney Tunes formula, keeping the episodic and short story narration but giving it a fixed setting the entire series. Not really a departure, but more of an adaptation for the TV format.

Overall, a fan-favorite beloved series.
A really fun and hilarious cartoon! Some episodes might have less stuff going on for them than others, but there were some true gems during the show's entire run!
The series didn't pick up the pace until at least its first dozen episodes or so, but since Seasons were "produced" from various episodes in random order, it's kinda difficult to judge it the same than at the time. These early episodes were still experimenting story-wise and didn't strand too far from the first couple ones.
Taz-Mania is a joy to (re)watch and it actually stood the test of time pretty well. The art is pretty decent and the animation's really good.
Taz-Mania was so well received it put Taz under the radar at the time. Taz' reached a new height of his popularity. A lot of merchandising was produced around him, putting Taz on par with the older Bugs Bunny and Daffy Duck finally.
The show wasn't actually ended since they simply ran all the episodes they had made in four years. But they didn't renew Taz-Mania to let an open slot for a different Warner Bros cartoon after that. Though it was referenced a decade later as a cameo in a
Duck Dodgers
episode.
I give it:



2.5 / 3 Felixes!