I originally didn't plan to review this at the moment, but due to what happened earlier this week, I think the better would be having a look back now and do the review as a tribute to this great funny man.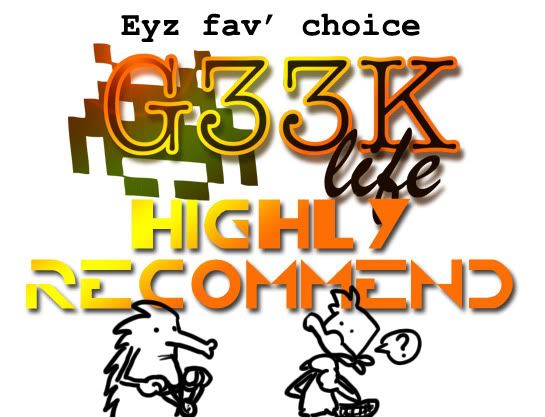 Some people will always remember Robin Williams the actor. Or even Robin Williams the voice actor. But for me I will forever cherish his memorable hilarious stand-up comedy routine, always ready with a sharp witty commentary, funny observations, his inimitable imitations and his hilarious act.
More Stand-up Comedy reviewed below:
Title: Weapons of Self-Destruction
Comedian
Robin Williams
Release date
2009/10
Genre
Stand-up Comedy album
If you're reading those lines, chances are you're already familiar with the late
Robin Williams
(it feels so strange writing these words...).
The man was an hilarious comedian, a truly gentle soul and genius in the entertainment business. And as these last few days went by, I keep going through a lot of his work and remembering the hours of laughter the man provided us all. He will be sorely missed by everyone. And my thoughts goes to the family.
Robin Williams started his
stand-up comedy
career in California, back in the early 1970s. Performing at all kinds of comedy clubs at the time. During the days of the rock renaissance. It was the days of the hippies. Sex, drugs and rock 'n' roll, baby!
And Mr. Williams was one of the best comedians of his generation.
"
Weapons of Self-Destruction
" is a
2010
stand-up special, released as a
CD/DVD combo
through
HBO
. His first new stand-up performance and network-aired show after a 6 years-long break since his previous tour. And sadly his last show. This comedy special was taped at
DAR Constitution Hall
, in
Washington, D.C
.
He never did like doing stand-up as much in the later years, sure it was always fun getting to tell jokes on stage, but there also was a huge pressure due to his increased popularity. Taking huge risks but not losing focus on what he wanted to say.
It was originally announced in August 2008 and would be going through 26 cities along the way. He wanted to take this last occasion at the time to have one last crack of mocking the
Bush administration
while also being able to cover the then-new President as well.
This sold-out national tour started in September
2009
,
airing as a special on HBO later that same year. He finally donated all the proceeds from this show following the 2010
Canterbury earthquake
to help New Zealand and helping the Red Cross. He also continued to perform this show for the troops in Iraq that same year.
The "
Weapon of Self-Destruction
" was Robin Williams. Robin Williams the comedian and humorist. The man he had become over the year.
"Weapons of Self-Destruction" covers some very personal subjects such as Williams use of drugs and alcohol during the early days of stand-up career. He never did touch those drugs whenever he had to perform on stage though. But that is what happened during the tour, on the road.
The special covers all kinds of current subjects from
global warming
to
politics
. Drugs, sex, health care and more!
As well as several more personal topics such as his then-recent heart surgery at the time.
The show opens on a special message for Washington DC where the version proposed on the home release was filmed. He then proceeds to discuss about the
Olympics
,
drugs
,
fire
and
weed
. That "oxymoron" called
hybrid cars
, and
animals
.
Healthcare
.
The next special bit is regarding the
government
, from
Bush
to
Obama
, going through the
Clintons
. He seems to be having a bit more fun about
Arnold Schwarzenegger
.
The
summer Olympics
. Drugs,
Alcoholism
and More Drugs. Next up are some familiar stand-up topics such as
religion
or
marriage
. Finally he closes the show on a bit about
porn
.
It's a great solid show from Robin Williams. Williams still had perfect delivery, plenty of very fun jokes that feel more like short stories than anything else really. Robin Williams always keep some great punchlines for all his stories.
Sure, he used again some jokes from his previous 2002 show "
Live On Broadway
". Although those repeats do feel more refined since then. Refreshing his act he manages to keep his show fresh and up-to-date.
Very entertaining. Proving once more how great a comedian he was.
Weapons of Self-Destruction was also a great performance on the DVD, I'm glad that instead of milking this one out, HBO decide to combine both the disc and the video.

Overall, over an hour and a half of pure comedy gold.
Sure, there's lots of F-bombs - despite his reputation in several children's movies, this show is not for kids! Robin Williams doesn't mind getting more aggressive to get some points across. Specially as he goes through every kind of political parties and views. This is for a mature
audience
only!
Robin Williams will forever be missed. He left us too soon. This show is well worth a look for any fans of Robin Williams or not. This is great solid comedy. He was a brilliant man with a great insight, although you can almost feel a certain sadness to his act in retrospective (I know I did), sèecoaééy as he talks about his problems with alcohol and drugs..
This is brilliant comedy, with a great sens of humor. Really good stand-up comedy!
I'm a huge fan of his stand-up routines. On the downside there's lots of repeats from his previous special, but nothing really leaving you frustrated.
Always hilarious,
Highly Recommended
!
I give it:



3
/ 3 Urkels!