Let's kick-off this October month with my usual Horror-A-Ton-themed reviews!
Time for another episode of
Tim Seeley and Mike Norton'
s Rural Noir
!
The monsters lurk Withing The Woods, read these reviews or you'll be Dead by Dawn!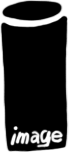 Comic title: Revival Volume 2: Live Like You Mean It
Art by
Mike Norton
Story by
Tim Seeley
Published by
Image Comics
From
2013
Lineup
Revival series
Format:
Trade paperback collecting
Revival
#6-11.
And we're back with
Tim Seeley and Mike Norton'
s Revival series!
"Live Like You Mean It " collects issues #6-11 of the new hit series.
Revival is a
crime-drama-horror
series, or a "
Rural Noir
" as they put it.
After the recently deceased came back to life in
Wausau
,
Wisconsin
, this little town was quarantined by the government to contain and study the situation. The local police is having enough trouble understanding what is going on, but having to deal with this quarantine zone has not only cut their access to the outside world (and vice-versa) but now there's also all these religious fanatics and reporters agglutinated all around the town and trying to get in...
Meanwhile the people in town are just simply trying to hold it together.
And these "
Revivers
" are not your usual violent cannibal creatures here. They seem to be exactly as they were on the day they died, only wanting to come back to their loved ones.
Revival follows the day-to-day struggle of these peoples as political and religious tension arise...
Our second volume begins with the tension culminating at the gates of the town. More and more people want to get inside Wausau. The mysterious "proprieties" of the Revivers are starting to get more and more hype outside the town. People want to share this "ability", the government shouldn't keep it all for themselves.
Sheriff Cypress
is having a lot of problems containing them. And now that some popular television religious figure has arrived, it might soon get out of hands. But nobody's sending him any more men to help the situation.
Some Revivers seem quite peculiar. After the old woman from the last volume, it seems some of these revived persons might not be exactly that right.
Dana Cypress
is investigating the killing of a local figure. It turns out the old revived Grandpa might not be as vegetative as everyone thought...
Em
is losing touch with the reality. She stitches back up Dana's old goth clothes (from the last episode) and is back avoiding "life", both literally and figuratively.
Dana's son, the little
Cooper
, has been trying to talk with the strange glowing creature that lives in the nearby wood. The same things Em seems to be seeing everywhere.
Ramin
, the local
CDC
representative runs into some problems of his own as Mayor
Ken Dillisch
switched some routine routes of the police and the special Reviver force on purpose. Some prejudice comes into Ramin's path as he gets to meet the more, err, "colorful" old members of this little community.
Cub reporter
May Tao
wants to investigate upon this old man and fitness hero
Lester Majak
. She finds out that this man that gave everything in pursuit of a happy and healthy life... is already dead?!
A riot is exactly what was waiting to happen, and soon an accident happens on the outskirts of town... it turns out a truck was filled with Revivers body parts, smuggling those outside town!
People start showing their true colors. Every the old man Cypress has some secrets of his own. And appearing to be completely oblivious to Em's condition and that this good cop Brent might not really be interested in woman, he seems to catch on Dana's affair with Ramin pretty quick!
Coop' runs into some problem as he was staying at his dad's (Dana's ex) involving the neighbors, the crazy
Check brothers
! What are they exactly doing in that shed...?
Not every Reviver is accounted for, they need to organize something. The idea of an interment camp is thrown around, but surely they won't resort to that? Or will they??
This is yet another pretty strong volume of this really fun and interesting new series!
Lots of secrets being kept. Plenty of gore. And some dark humor!
The series is launched into a pretty intriguing direction. Following off a pretty slow start that established the tale. Tim Seeley is starting to flesh out all these characters.
Revival is a pretty clever series.
While following the overall narrative, each issue is kind of its own mini-episode and exploring new intrigues. We might know exactly the whys or what is going on with this strange creature, but it helps up the stakes of the series. There's also plenty of new twists for the series!
There's some great dialogues, including a pretty good conversation between our two main sisters protagonists.
Once more, Revival features these gorgeous covers illustrated by
Jenny Frison
, which really give this series a unique mood and tone from the covers alone!

Overall, this second trade paperback is perhaps not quite as fascinating as the first pretty strong volume was, since it spends more time developing the actual characters rather than following on the main story. Things move slowly.
It leaves this second volume feeling a bit more like a filler episode.
It's still pretty good, and
Highly Recommended
to any horror fan. Heck, even if you're not that big a fan of the genre, it's well worth a look!
Our duo of creators do such a great work on this book, proving the horror genre mix pretty well with this whole rural atmosphere.
It just grabs your intention, a great page turner, from these gorgeous covers (specially the one from this trade) to the illustration of every single panel. Well crafted all around. A captivating gorgeous series!
I give it: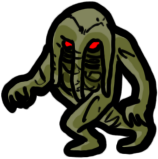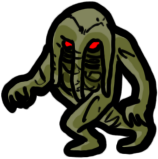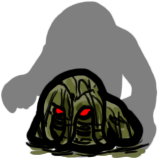 2.5
/ 3 ManThings!