Almost-
Merry Christmas
everyone!
This is another review I had planned for the end of the year.
My wish was originally to publish it much earlier (alongside some more).
For more of Jingle Belle's shenanigans check this other review!
Comic title: Jingle Belle's Cool Yule
Stories by
Paul Dini
With art and story contributions by
Paul Dini, J. Bone, Jill Thompson, Bill Morrison, Dan DeCarlo, Stephen DeStefano, Sergio Aragonés, Shane Glines, Steve Rolston, Barry Caldwell, Frank Cho, Ronnie Del Carmen, Lynne Naylor, Chynna Clugston-Major, Jeff Smith and more!
Published by
Oni Press
From
2001-2002
Lineup
Jingle Belle
Format:
Trade paperback collecting Jingle Belle's original stories featured in the 2001 and 2002 one shots
Jingle Belle's All-Star Holiday Hullabaloo
,
Jingle Belle: The Mighty Elves
and
Jingle Belle: Jubilee.
She's back!
Santa Claus
' very own daughter, the ever lovely
Jingle Belle
!
Jingle Belle is a
Paul Dini
creation.
A cartoony elf girl Dini created in '99, that has seen various stories published periodically since then every year.
Most of her stories are either
one-shot
Christmas specials, original graphic novels or trade releases.
Cool Yule
is the second volume and collects the following two years worth of material.
Don't hesitate to pick this one or any of the other books up, they're mostly unrelated and can easily stand on their own.
Cool Yule mostly consists of various works and interpretation of the character under several big name artists of the medium.
Be it either in short little one pager stories, bigger one shots and the usual pin-up renditions from several artists.
The tone is definitively humorous.
It's a fun light read to have a laugh, enjoy some "funny books" moment and think about the holidays/spending time with your family.
It's a genuinely good well hearted book for all ages.
Though I'd just point out Jing' is one cute sexy elf and the tone is a tiny bit more "sexy fun" teen-oriented in this collection over any of her other collections/books.
The book opens up with a fun story defining the character, from
Jill Thompson
and Paul Dini.
Her family (Santa & co) also get some introductions.
Then a fun
Archie
-esque story by
J. Bone
exposing the kind of mischief you got to expect from Jingle Belle. He later comes back in a second "sports" story for 2002, the main "meat" that year. Which introduces Jingle Belle's one time rival and friend
Tashi Ounce
.
DeStefano
comes back (
he helped define the character in the first collection
) for one epic tale.
Cartoonist
Sergio Aragonés
has one awesome on-going story of 10-pager.
Dini gave
Steve Rolston
a big character establishing story that gives Jing' several new friends for later stories (and spinoffs! more on that some other time...)
Like the cowgirl
Sheriff Ida Red
! And the Halloween witch
Polly Green
!
All the while the stories are separated by short stories from various other artists such as
Chynna Clugston-Major
or artworks by the likes
Frank Cho
and more!

Overall, it's a highly recommended classic!
One of Paul Dini's originals!
It is also the perfect gift around this time of the year, and don't hesitate to pick it up later on during the year as well.
If you're a big fan of Dini or his work in the animation, give it a try!
If you fall in love with the character like I did, give also the rest of the series a look, it's worth it!
A fun all-ages book that doesn't take itself seriously and is a nice fresh breath in the medium, that maybe takes itself way too seriously these days.
And it's a nice change from the usual
cliché
Christmas stories that overdo it.
I give it: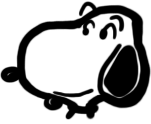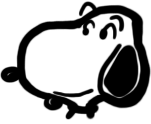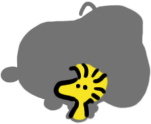 2.5 / 3 Snoopys
!