My time favorite "Toons" are the timeless classic, the ones and only...
Looney Tunes
!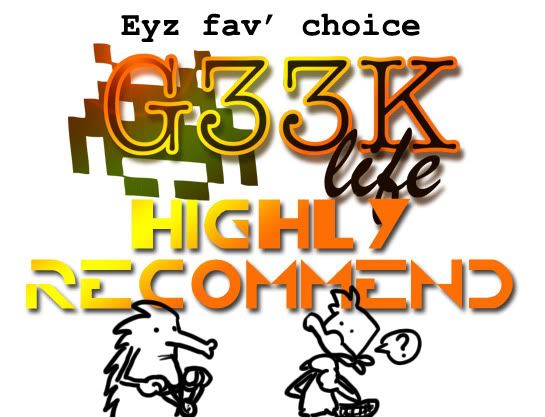 Time to review these Golden Age cult classics!
We're all a little looney, and here's my other Looney Tunes-related reviews!
Name: Looney Tunes Golden Collection: Volume 1
Directed by
Chuck Jones, Friz Freleng, Robert McKimson, Bob Clampett and Arthur Davis
Original run
2003
Genre
Animation
Produced by
Warner Bros Studios
from 1930 to 1969, the original
Looney Tunes
animated shorts were amongst the greatest Hollywood had to offer during
the Golden Age of animation
.
Each and every single recurring character has now been developed into so many products over the years and all kinds of multi-media franchise have been developed around most of them in one form or another. They've been internationally exported, chances are somewhere at any given time someone's buying a mug or a t-shirt with one of these faces slapped over it.
And at first they were so much simpler...
The "Looney Tunes" were developed after Disney's own from "
Silly Symphonies
" (1929-39). The title is even a cute play on Disney's. Warner Bros wanted to produce their own quality animation following in Walt Disney's footsteps. The idea was to develop their own musical animated shorts to promote their own music before movie productions.
Originally "Looney Tunes" were in black & white and "
Merrie Melodies
" in color."LT" debuted with the character
Bosko
and later Bugs as regulars, "MM" tried to introduce many new characters each time such as
Foxy
or
Piggy
. But those one-off characters quickly disappeared from the collective mind. And "MM" had to feature one entire chorus from a Warner Bros song by name bands. "LT" didn't have any real rules to them.
Anyway, they ended up being mostly the same product only separated by a different theme song, "The Merry-Go-Round Broke Down" by Cliff Friend and Dave Franklin for Looney Tunes and "Merrily We Roll Along" by Charles Tobias, Murray Mencher and Eddie Cantor for Merrie Melodies.
Several aspiring animators went on directing Looney Tunes/Merrie Melodies, leaving a mark for generations in the history of animation.
Tex Avery
,
Friz Freleng
and
Bob Clampett
... and so many more!
When WB announced the
Looney Tunes Golden Collection
, fans all over the world rejoiced by the long awaited collection.
The entire Looney Tunes library, finally restored and offered properly on a modern medium? Easily one of my most highly expected releases.
"Golden Collection Volume 1" contains over 56 Looney Tunes and Merrie Melodies animated shorts. The discs are set by characters/themes since they were sold separately as well in several places. The first disc for example contains "The Best of
Bugs Bunny
", disc 2 the "Best of
Daffy
and
Porky
" while the last two discs contain various characters, "All Stars".
Volume 1 covers several classics Bugs Bunny shorts, mostly focused around the 1940-50s era. Mostly the
Friz Freleng
and
Chuck Jones
-directed classics.
The Daffy Duck cartoons are picked around 1950. Chuck Jones' animated shorts mostly, those that featured Porky as a co-star principally. Worth mentioning is the Gogo Dodo episode, the color remake "Dough for the Do-Do ". Though the original black & white "Porky in Wackyland" is sadly missing alongside it (it was later present all by itself in Volume 2).
But there's also some classics of
Wile E. Coyote
,
Pepé Le Pew
,
Ralph & Sam
,
Elmer Fudd
,
Sylvester & Tweety
,
Mac and Tosh
,
Foghorn
,
Taz
and many more!
These are all a great set, brilliant cult Looney Tuns/Merrie Melodies, well animated and all.
This Golden Collection offers its fair share of bonus features.
Such as rare "later" shorts as a bonus. Like "(Blooper) Bunny" from 1991.
Commentaries, production stills, behind the scenes, etc.
You can now even enjoy the gorgeous music by
Carl Stalling
and
Milt Franklyn
with "music only"-presented cartoon shorts.
These are the classics from the Golden Age of Animation! Most became more popular that the movie releases at the time. The Looney Tunes went on becoming a worldwide renowned franchise. Many of these shorts have been nominated AND won several Academy Awards!

Overall, this is a highly recommended buy!
You can now relive the classic
Mel Blanc
-voiced characters in all their full glory. Restored, cleaned up and whatnot.
This is a collection any movie fan should have in his collection. Cartoon or not, it's a great piece of Hollywood history.
Hilarious, timeless. A must have package for fans and newcomers alike!
Warner Bros originally aimed to re-release their entiry library of animation through these Golden Collection but they would be later discontinued at Volume 6...
But fear not, because after some "double dipping" in new unrelated singular Looney Tunes releases they brought those back, Looney Tunes and Merrie Melodies Home Releases are now being continued in the All-New Platinum Collection!
My only "little" complaint in all this, is that the shorts aren't being offered in Theatrical Release Date order...
I give it:



3 / 3 Felixes!