The original Canadian manga!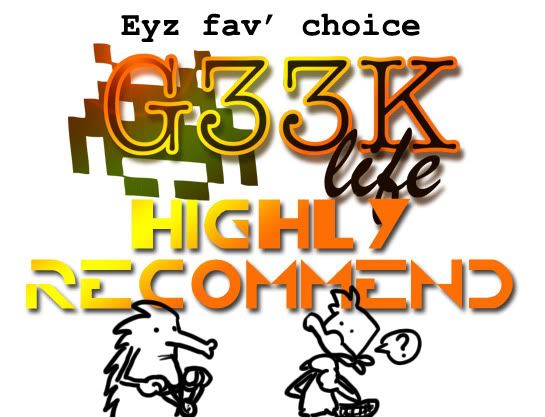 I'm probably not gonna say anything that hasn't been said before already, but I really wanted to have this series reviewed over here as well. If anything, for completion's sake.
Comic title: Bryan Lee O'Malley's Scott Pilgrim/Scott Pilgrim Vol. 1-6
Written & drawn by
Bryan Lee O'Malley
Published by
Oni Press
From
2004 – 2010
Lineup
Scott Pilgrim/indie comic
Format:
Manga-sized graphic novels
Scott Pilgrim
Vol. #1-6.
Originally an
independent
comic book, the
Scott Pilgrim
series was created by Canadian author
Bryan Lee O'Malley
. Now an
Eisner Award
-winning cartoonist and musician who has worked on several short-lived
Oni Press
mini-series, illustrating and lettering a handful of comics there.
His first original graphic novel was
Lost at Sea
in 2003. A fun original indie title, a drama/road trip tale following a couple of teenagers. It helped establish Bryan Lee O'Malley's unique style. Very simple at first glimpse and such easy to get lost into. His characters really show a wide range of emotion despite the somewhat simplistic approach.
Scott Pilgrim is sort of a
Canadian manga
, released as these 200+ pages 6 graphic novel volumes.
It follows all archetypes of the
shonen
genre (Japanese comics for adolescent boys). O'Malley made sure to thrown in there basically everything he loved growing up, as such Scott Pilgrim is kind of a tribute to all geeky and nerdy things that an entire generation grew up on.
For example, our titular character was named after a song by the local band
Plumtree
, the 1998 single "
Scott Pilgrim
". One of the lines of this very song really stayed with Bryan Lee O'Malley and sort of inspired the entire concept actually.
The series was published as these original manga-style digest-sized
black and white
volumes between August 2004 and July 2010.
Our story follows our titular protagonist Scott Pilgrim, a slacker and part-time musician who lives in Toronto.
Scott is 23 years old and plays the bass in this cool local band named
Sex Bob-Omb
(yay, a
Mario Bros.
reference!).
Scott lives with this cool gay roommate
Wallace Wells
. His other best friends count
Stephen Stills
, who plays the guitar in his group, and
Kim Pine
, on drums. At the beginning of the story Scott starts dating a 17 years old high-schooler,
Knives Chau
.
When one day Scott falls in love with the girl of his dreams, literally. It's this mysterious girl on rollerblades he keeps dreaming about (who actually is simply "passing through" his dreams). She finds her again at a party. Her name is
Ramona Flowers
, she's an American girl who just arrived from New York after a messy breakup with a guy named
Gideon
. She is working now as a delivery girl for
Amazon.ca
.
Scott starts dating her while still with Knives. But he soon discovers he has to accept her past history... by defeating her previous
7 Evil Exes
!!
From there Scott Pilgrim turn into this meta-story, full of pop culture references and meta-allusions to game AND story structure. Taking a lot of cues from video games, such as "subspace" shortcuts through dimensions to character stats, powerups and bonus items.
It's really a story about having to move on and accepting the changes in your life.
We also get a look through the local musical scene in Toronto through Scott's band (and the others they are challenged to defeat).
Scott will have to face what it means to actually work for a relationship... by having to face Ramona's past in video game battles! We also get some flashbacks to Scott's life which actually wasn't so "perfect", Scott also having some unresolved issues of his own (to the point of also producing a couple of "Evil Exes" of his own, including Knives who basically becomes an antagonist for Ramona over the story).
Until Scott finally meets Gideon face to face, who appears to still own Ramona's heart...
Will Scott end up with Ramona at the end of his epic journey? Or will he instead lose himself in the process?...
Scott Pilgrim really encapsulates one entire generation. The lost 20-somethings who grew up on a heavy does of video games and searching for themselves in a world who has no place for people slacking off... A modern world that doesn't allow us to take the time to embrace adulthood properly.
The books were released with a rhythm of a volume per year, more or less.
The first volume is "
Scott Pilgrim's Precious Little Life"
launching the series in 2004. It was shortly followed by "
Scott Pilgrim vs. The World
" in 2005 which the movie would take its title after, "
Scott Pilgrim & The Infinite Sadness
" in 2006, "
Scott Pilgrim Gets It Together
" in 2007. Then O'Malley took a short break alongside the beginning of the production of the feature film while working on establishing the overall guideline for the final two volumes supposed to form a unified final act for the series. Followed then by "
Scott Pilgrim vs. The Universe
" in 2009 and finally "
Scott Pilgrim's Finest Hour
" in 2010.
These volumes also contain some extra features such as guest work from other artists from the indie comic scene, a couple shorts and more.
Alongside the series he also provided a few short pages of Scott Pilgrim here and there for other external features not re-published here, such as a Free Comic Book Day story, etc.
Scott Pilgrim is a shonen-style comic book, drawing a lot from mangas in general. First and foremost, principally the worldwide immensely popular
Ranma 1/2
by
Rumiko Takahashi
mostly.
It was made in black & white originally, since it was "just" an indie book and that made the whole book less expensive and easier to do, but it also served better to embrace the whole manga aesthetic.
Behind the series is a pretty fun and cool idea which helped sell the entire Scott Pilgrim concept.
The book has such fun and lively dialogues, very fun and captivating characters and simply a great attitude from all the characters, even the background ones.
The art is just as fun. Stylized, which give the series a great unique tone.
Bryan Lee O'Malley is specially great with over-the-top action scenes, as Scott gets to learn about Ramon's ex-boyfriends (and girlfriend!).
There's lots of fun oddities and meta-references. From the exploding coins from the defeated ex-boyfriends to even more obscure ones such as
Bonk
or the whole cast striking a pose pretty familiar to fans of the
Dreamcast
's own
Space Channel 5
game. There's just a ton of early 90s
Sega
and
Nintendo
stuff to in around and naturally enjoy. You don't necessary need to get or understand all of those, but the sheer fun Bryan Lee O'Malley had putting those in his book is highly transmissible.
Bryan Lee O'Malley never expected Scott Pilgrim to sell more than 1000 copies per book, but the book surprisingly exploded all over the comic book scene at the time. Thanks to a perfect timing along a rise in popularity of mangas in the US and a very good word of mouth. The series quickly gather a lot of attention from the general media, and then got to the eye of
Edgar Wright
who was quickly charmed by the book and wanted to take care of adapting a movie adaptation himself.
That certainly only helped the book reach an even bigger audience, and from then the hype and success went full circle as the movement grew bigger and bigger.
In turn Scott Pilgrim ended instead selling millions of copies, and the film feature was greenlighted!
But at its heart, Scott Pilgrim is still a very successful underground comic, that was able to defy, if for a little, even challenging superhero comics for a while that still seem to occupy the entire medium in America.
O'Malley would sit on a definitive ending for his book for a really long while, and would only really start thinking about it around volume 5. He kept changing it, ending working on the conclusion of the series in tandem along Wright's movie version, both taking cues from one another.
He finally decided to give the series a proper ending, choosing not to continue the book, taking a cue from Franco-Belgium comic book artist
Hergé
, creator of
Tintin
. You don't need to keep producing material for your series forever in order to make it leave a mark on comic book history.
The series received such a great huge reception at the time, and with some help from the movie it all only got bigger and bigger.
His seemingly simplistic art style might detract some purists at first, but it's a bold design choice, and his work still manages to have many details and a great sense of dynamism during the action scenes. He also makes a great use of blacks to really create a mood.
The series went on being nominated for several award, even winning a
Harvey Award
and a
Eisner Award
!

Overall, Scott Pilgrim is a cult favorite of mine. A very fun and unique series that showed the importance and unique ground indie comics provide continue to provide!
The series covers the usual universal themes, such as love or loss and redemption. But it's a lot more than that.
It's a very fun action-packed series, featuring colorful crazy characters that seem to pop out of the page. They all feel like real people, living in our current world. The series is full of surreal humor and a ton of pop culture references.
But it also manages to have a lot of heart, there are some deeper very real issues and even some heartwarming scenes. It's a fun meta-story examining the life of the 20-something generation nowadays. A very ingenious story with lots of emotion.
Simply brilliant, and
Highly Recommended
!
Scott Pilgrim would go on to get its own live action adaptation (it kinda reminded me how the
Ninja Turtles
were able to get their own live action film along the original success of the just released at the time-black & white indie comic series),
Scott Pilgrim vs. The World
, directed and co-written by Edgar Wright and released in 2010. The movie stars
Michael Cera
and
Mary Elizabeth Winstead
. And it managed to cover all six volumes in a single film!
There also was a short animated cartoon. Based on a deleted scene from the film, which aired on [Adult Swim] under the name
Scott Pilgrim vs. The Animation
. More shorts were originally planned, but they were never produced.
Finally there also was a videogame developed by Ubisoft for the
PlayStation Network
and
Xbox Live
. Titled
Scott Pilgrim vs. the World: The Game
, the game was announced in 2009 and was based on the comic over the movie. It's mostly a hybrid
8-bit/16-bit
-style sidescrolling beat 'em all with a ton of playable and unlockable characters and references to classic games. Featuring great music composed by the chiptune band
Anamanaguchi
.
Starting on August 2012 began a re-colored new edition of the series. In full-color and hardcover edition. While ditching part of the manga appeal in my eyes, that is some fantastic coloring in my eyes. While I don't think it was that necessary in the first place, I have to recognize they went above and beyond in that regard!
I give it: