We are still months away from
Christmas
, but that's not gonna stop me from reviewing another one of these!
For more of Jingle Belle's shenanigans check this other review!
Comic title: Paul Dini's JINGLE Belle
Written by
Paul Dini
Illustrated by
Jose Garibaldi, Stephanie Gladden & J. Bone

Published by
Dark Horse Comics
From
2004-05
Lineup
Jingle Belle
Format:
Trade paperback collecting Dark Horse Comics'
Jingle Belle
mini-series #1-4.
After several one shots (collected in the previous two Trade Paperbacks) and a graphic novel,
Paul Dini
's
Jingle Belle
finally got her very own first mini-series!
With that came a change of editor, now published by
Dark Horse Comics
.
And also Jingle Belle is now presented in full colors!
Which is a nice addition as well, making her new adventures that much cartoonier. (I have nothing against the previous ones, they looked great the way they were as well)
Simply titled "Jingle Belle", this new series debuted November 2004 and ended shortly early 2005, still, throughout that Winter.
Once again, the stories come from the mind of Paul Dini.
To join him is artist
Jose Garibaldi
this time, for the main stories. The first two issues also contained back-up tales from other Dini characters also reprinted in this book.
The first two chapters are stand alone story, and the end is one bigger tale.
The book opens with "A Very Special Jingle Belle Special."
Jing is tired of being this unsung hero of the Holidays. And also tired of this old boring image the holiday season has. She decides to make some publicity with an animated
TV Special
focused around her story! She goes for a stop motion approach and approach some TV executives about this idea, despite old
Saint Nick
trying to warn her... Let's just say, TV is not what it was anymore these days...
The second issue takes a look at Jingle Belle's past dates and boyfriends she got over the years. When you're a cool elf-girl with a slow aging it's difficult to spend some quality time with "normal people". So imagine with her being Santa's little daughter! This little tale is told through the investigation of a guy looking into the myth behind Santa's daughter, a man who can't get her out of his thoughts... More like vignettes, it's a sweet/sad little tale, a perfect example of brilliant of a writer Paul Dini really is!
Finally the last story sees Jingle Belle trying to take upon the Claus legacy. She discovers a little forgotten
Santaland
amusement park in the North Pole. After finding out about the land owner being a Native American, she decides to turn this park into an over-the-top style
Las Vegas
-inspired Xmas Casinos! But when a local mob takes over, the little elf girl needs to turn back to some help to get her out of this mess. It's a pretty fun original 2-parter epic, taking the idea of these characters out of their usual Christmas settings.
Then there's also these other short stories feauturing other Paul Dini-created characters.
First in issue #1 there's the appropriately named
Polly Green Backup Story
. This one is actually an Halloween Special, though printed at the end of November. The teenage witch
Polly Green
is tired of being used by her entire family for her powers. She decides to play a little trick through her latest "gifts" and give them a lesson. A fun little cartoony story in pure Dini-style, drawn by the talented
Stephanie Gladden
.
And last but not least, the Holidays are coming to the town of
Mutant
, Texas. Things get a bit out of hand at the local cantina, thankfully you can always count on
Sheriff Ida Red
in these kind of situations. Artist
J. Bone
comes back to a Jingle Belle book, although this time it's for a short backup tale simply.

Overall, it's a pretty enjoyable book.
An all-ages entertaining read that anyone can enjoy.
Fun, colorful and with a great set of characters.
It's a perfect example of a cartoon comic book done right, the stories don't always revolve around Christmas itself but the idea of sharing a good time in family is present through the book.
Highly recommended!
I give it: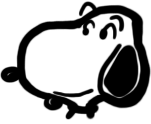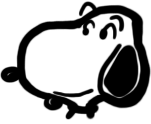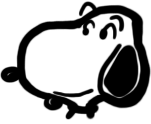 3
/ 3 Snoopys
!