It's still technically the Holidays, right?
Let's have a look at another Jingle Belle comic!
For more of Jingle Belle's shenanigans check this other review!
Comic title: The Bakers Meet JINGLE Belle
Written by
Paul Dini
Illustrated by
Kyle Baker

Published by
Dark Horse Comics
From
2006
Lineup
Paul Dini's Jingle Belle, Kyle Baker's The Bakers series
Format:
One-shot special issue
The Bakers Meet Jingle Belle
.
Jingle Belle
is the cartoony creation of famed comic book artist
Paul Dini
.
Imagined as
Saint Nick
's rebellious daughter, she is usually featured in annual adventures. She was first published through
Oni Press
starting in 1999 and is currently part of
Image Comics
'
Top Cow
in-print.
Past 2005 most of Jingle Belle's stories were release as one shots the following years, no more graphic novel or mini-series anymore thus far.
Released on December 2006 "The Bakers Meet Jingle Belle" was another
Dark Horse Comics
one-shot, this one marking Jingle Belle's first official crossover. This one with another beloved all-ages title, cartoonist
Kyle Baker
's fictional take on his own family,
The Bakers
!
Fun little note, apart from the comic's solicit and its own cover, this tale is titled "Jingle Belle meets The Bakers" inside the actual issue itself.
This 2006
Christmas
outing brings Paul Dini's Jingle Belle into the pages of Kyle Baker's The Bakers - handled by both series' authors together.
Jing' just wanted to stay home on Christmas Eve, to avoid the old family tradition as always. But
Santa Claus
want to see his rebellious daughter invest some time and share some Christmas spirit. Also he just really wanted some daughter-father quality time.
Meanwhile the Bakers have some last-minute shopping to do in order to get their Holidays preparations on time.
Looking for a babysitter, they get Jingle Belle who's trying to escape from her father's sight on their first town of the "big night".
Kyle
and
Liz
Baker leave the kids at home with JB while they go out to the mall.
Jing' decides to prove the kids she's actually Santa's daughter by taking them to the North Pole on Santa's sleigh.
And what about the old
Saint Nick
himself? After mistaking some Christmas decorations for his reindeer, the police starts looking after "a strange man in the neighborhood dressed in a Santa costume"...
A very stressed Santa and Kyle Baker dressed in another Santa suit of his own get a break hidden on a rooftop...
What people do for their kids, heh?
The eternal elf teen cause more mischief as both all-ages classic series mash together seamlessly.
Dini writers a very fun little tale - no big schemes by Jingle Belle trying to avoid Christmas duties or epic-scale adventure this time. He gets both his and Baker's characters' voices right away. The veteran writer came up with a pretty entertaining ride. Short, but sweet.
Kyle Baker's art is pure Christmas magic. Santa Claus comes off a bit more classic than he usually looks like in these books, but Jingle Belle is absolutely lovely!
The two
Eisner Awards
-winning authors work great together, both coming from a cartoony background.
It's a very natural crossover in the end.
Making it as much a Jingle Belle comic as another tale from The Bakers. Valid in both spirit and tone to the two series.
Finally, I just wanted to mention a fun little cameo by Paul Dini himself and
Misty Lee
, his "magician" wife. Which makes it seem like Santa's first stop is in the very little town where this comic was made!

Overall, a very entertaining little adventure.
A recommenced read from 2006, a great short story to read during or around the Holiday Season!
It's another great all-ages comic, one of my favorite Christmas Specials, check it out! For long-time fans or new readers alike!
I give it: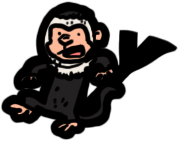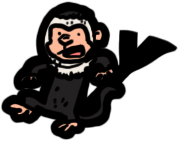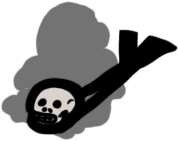 2.5
/ 3 Ampersands
!