This is the story how the "final girl
*
" became the main protagonist of her own destiny - turning into the very thing
slashers
would fear!
The monsters lurk Withing The Woods, read these reviews or you'll be Dead by Dawn!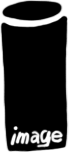 Comic title: Hack/Slash: My First Maniac
Art by
Dan Leister
Story by
Tim Seeley
Published by
Image Comics
From
2011
Lineup
Hack/Slash
Format:
Trade paperback collecting the four issue mini-series
Hack/Slash My First Maniac.
Created by artist-turned-writer
Tim Seeley
,
Hack/Slash
is a love letter to 1980s slasher films.
It turns all the usual tropes and
clichés
of the genre on their own head, following the slasher survivor
Cassie Hack
has she tracks these undead monsters and put them back in their own graves, for good, one after the other all over the country.
Tim Seeley originally only planned to draw the story while his friend Robert Kirkman would have plotted the series. But an unexpected huge success (*cough*
The Walking Dead
) took them by surprise, forcing Seeley to write the series by himself.. and slowly become more of a writer while he had several illustrators taking art duties over the original course of the series at
Devil's Due Publications
.
In 2010, Seeley was forced to move away to another publisher. DDP had some financial problems and they delayed their paychecks, most of their staff went unpaid for months. Tim Seeley couldn't afford to pay his artists and colorists anymore. So instead of simply shutting down his own series, he was able to move to
Image Comics
, retaining his rights on Hack/Slash, and simply left his long-time editor.
Issue #32 was the last issue at DDP.
And while most would take this opportunity to reboot or retool their series, Tim Seeley decided to offer a "
Year One
" mini-series of sorts in the form of this
My First Maniac
. A new on-going series would jump back where the original series left us afterwards.
The story follows
Cassandra Hack
(aka Cassie Hack as she would be known as later on). An awkward teen that was forced into a life of monstrous killers and blood baths.
In My First Maniac (see what they did with the title? heh...) we get to see Cassie taking on her very first case when she was 16 years old.
After her own mother came back from the grave and turned into the "Lunch Lady"
serial killer
, Cassandra was forced to put a stop to her. For good.
Riddled with guilt Cassie ran off from her new foster parents and decided to put her new found skills to save others in the same situation as her and avoid the same tragedy from every happening again.
Her first stop? Chasing the rumor of a lurking killer in Manchester, Iowa.
But this time she will be prepared. Cassie decides to get acquainted with the local legend of a farmer turned into a slasher. Because legends get created over the years around these creatures and she needs to find the truth first if she wants to get the better of this new "maniac".
Cassie decides to take some classes to mingle with the locals. She finds her own goth look, she's able to get some new friends and was even thinking about settling for a new life for a while...
But reality comes crashing when the actual slasher appears! And if she doesn't
Grinface
to make her go "
Game Over
" Cassie needs to learn there's no time for friends or romance anymore. No more normal life for the Lunch Lady's daughter!
Hack/Slash My First Maniac is the missing tale we never knew we missed!
The original series did start with some slashers behind Cassie and
Vlad
. As if this was Tim Seeley's intention all along (or at least, a back-up plan for a filler story arc).
The book has some comedy and much of the good ol' splatter horror. It's bloody. It's messy. And extremely fun!
Seeley writes his slasher heroine with a lot more character and nuances than most horror film protagonist ever had.
This comic has some dark humor and a great look at what defines Cassie.
Dan Leister
's style is very similar to its creator's. There's some great scenes and facial expressions in this book, which is important since this was long before Cassie's life got crazier so it serves the plot to establish the "human" characters behind the series first.
Although there are some rushed panels here and there as well (I'm thinking about some
lazy
faces).
The trade also contains a cover gallery as per usual with Hack/Slash. And a couple of sketches.
Finally, My First Maniac features an introduction by actress
Allison Scagliotti
who's often been rumored
to star in the never made-Hack/Slash movie and also one of Tim Seeley's first choices for the role. A nice fun bonus for fans!

Overall, it's fun, it's bloody. And it's an origin story done right, in all its slasher glory!
Hack/Slash My First Maniac is a great jumping point for new readers and long time fans of the series alike. It simply explores an untold chapter previously alluded to in the book, before she met her would be-partner/sidekick. Cassie would go on hunting slashers with her
hulking
partner Vlad, the "Meatman Killer" (not really, but let's avoid spoilers here).
This mini marked the return of Hack/Slash for good, after all the problems Tim Seeley had at DDP.
I highly recommend this book for horror fans or not. It's fun, very entertaining and well written.
Remember those original slasher films of old with these unstoppable supernatural monsters?
Nightmare on Elm Street
and
Friday the 13th
? These killing machines finally meet their match in Cassie Hack! Beware!
I give it: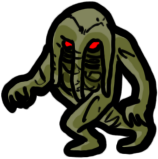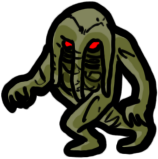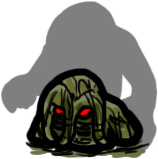 2.5 / 3 ManThings!