Here's one of my favorite "clean" comedians!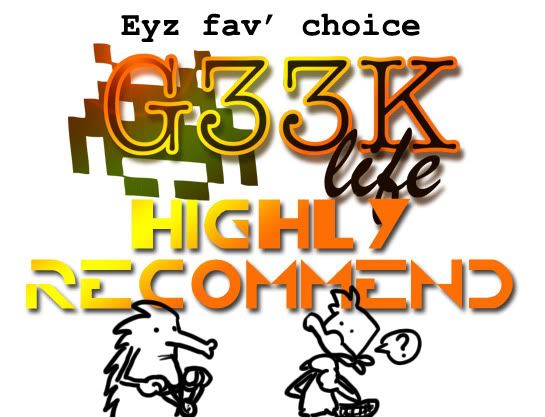 What's That Clickin' Noise??
More Stand-up Comedy reviewed below:
Title: What's That Clickin' Noise?
Comedian
Henry Cho
Release date
2006
Genre
Stand-up Comedy album
A
Korean American stand-up comedian
,
Henry Cho
was and raised born in
Knoxville
,
Tennessee
.
This "Asian Redneck" has actually been performing since the late 1980 and worked before on various radio shows over the years. He also had a long career starring in all these little cameos in a ton of films and sitcoms (mostly comedies) over the years.
His comedy career really peaked after performing on several talk shows in the past decade, which helped put him right on the map in the front scene.
Henry Cho does
clean comedy
, and the man is really funny at that, something you don't find that much anymore nowadays.
He loves using his own personal experience in his act, growing up as an Asian American in the South. His comedy really benefits from his own background, combine that with his heavy Southern accent helping him stand out. Cho simply decided to embrace his heritage and culture rather than ignore it.
"
What's That Clickin' Noise?
" is his first Stand-up Special, released by
Warner Bros
. It's a 50-minute long show.
It was released as both a DVD and the above stand-up comedy album.
What's That Clickin' Noise? is a really fun album and contains a lot of original content.
Henry Cho does a lot of
observational comedy
, covering most of the usual topics. Such as
growing up
,
relationships
,
marriage
and
children
. Yet he is able to elevate this material to a unique perspective, making these stories different enough to stand-out, and feel fresh and original.
Right at the beginning he quickly jumps in and addresses the fact he's a Korean American comedian living in the South. "So, really a South Korean, heh?". To move from there.
He then proceeds to talk about growing up and his bad memories playing "army" with his friends...
He moves on to one subject to another, keeping an on-going threat moving his routine from one bit to another.
Next is the "Great bread phenomenon".
Holidays
.
Sports
, which he loves watching. Marriage, his wife and the in-laws who are from
Arab
,
Alabama
. His children. The secret code woman use to talk "talk".
Finally we get this funny closer story, giving this album's title, " What's That Clickin' Noise?" about this friend and relative of his from Arab, Alabama -
Jonly Bonly Stuart
! The story behind his name is priceless! How marrying the bride also means getting the whole family package along. And then for last is another shorter last tale, the time he actually went to Korea with his dad, "it's like a different Country!" said Jonly Bonly!
There's no vulgarity, and even children can enjoy his performance no doubt! - his friend .

Overall, What's That Clickin' Noise? is really fun to listen to (and watch!)
Henry Cho is a really funny man, hilarious.
His family-friendly comedy covers subjects anyone can enjoy. Nothing new to the genre, sure, but highly enjoyable.
His career really took off with the release of this special, his first hour-long show.
Even after all these years, basically knowing all of the punchlines from memory, it's still hilarious. Cho has a great comedic tone and delivery.
Highly Recommended
!
I give it:



3
/ 3 Urkels!