It's the anti-Walking Dead! Don't take it the wrong way, Kirkman and Seeley are actually friends in real life. But that's no doubt the best way to describe this book.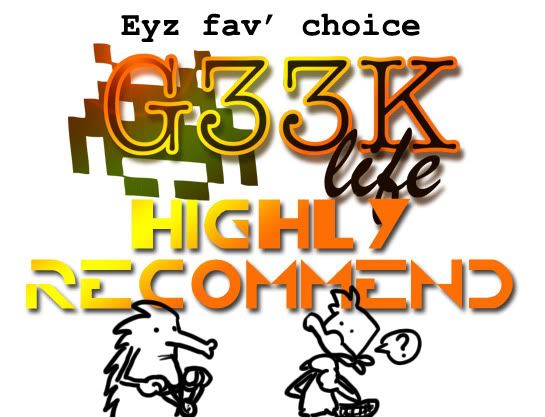 Revival - A
Rural Noir by Tim Seeley and Mike Norton!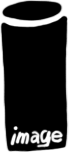 Comic title: Revival Volume 1: You're Among Friends
Art by
Mike Norton
Story by
Tim Seeley
Published by
Image Comics
From
2012
Lineup
Revival series
Format:
Trade paperback collecting
Revival
#1-5 and the "Free Comic Book Day" short story
.
Following his debut work on
Lovebunny & Mr.Hell
, writer/artist
Tim Seeley
went on launching the pretty successful comic book series
Hack/Slash
, a loving tribute to 1980s slasher horror films.
After ending that series in 2013, Tim Seeley was now a bestselling author having completed a successful run of a fan-beloved hit! Able to work for several different publishers. He worked on several series including his much appreciated work by fans on
G.I. Joe
comics and the
G.I. Joe vs. Transformers
series.
Finally he launched a new series with the
Eisner Award
-winning comic book artist
Mike Norton
whom he shares a studio with.
Revival
tales the story of a small rural town in the US, where people came one day back from the dead... but seemingly not as undead monsters but like their former selves on the moment of their deaths. Still very much conscious and as healthy as they could. What they only asked for? To be able to get back into society.
This is not a
zombie
story!
It's sort of a similar premise akin to the cult French film
They Came Back
(
Les Revenants
). With a twist! This is a
crime procedural drama
, with a
noir
style.
This is a review of the first volume, which collects the first five issues of this hit new series.
It all began with this cub reporter
May Tao
. May was writing a piece for a paper, about these odd jobs people do. She was following this mortician at work in the crematorium when suddenly...
"
Revival Day
".
The day the dead came back to life in
Wausau
,
Wisconsin
.
The story follows this young mother,
Officer Dana Cypress
. She had a kid when she was a teen. Her dad, the local
Sheriff
is still kinda mad at her. But Dana Cypress manages just fine. She doesn't mess around and was forced to quickly grow up into her role as a mother. She has a lovely relationship with her kid,
Cooper
.
The cops are forced to endure and enforce the town
quarantine
that was assigned by the US Government. This "miracle" only happened in Wausau and now the whole town is closed by the military. And for a good reason.
With all the attention from the media and all the religious fanatics around... People have not been able yet to understand or clear this whole confusion. And that's not even counting on the fact they also have to deal with the returned dead.
You see these "
revivers
" as they call them are not your usual mindless zombies. They appear to be and act like the people they used to be. Nothing seems wrong, besides the fact their death appear to have been "canceled". They just ask to continue their lives at best, they only want to get to go back to their homes and families.
That's why this man,
Ibrahaim Ramin
from the CDC was dispatched to the town. To help clear things out and study the phenomenon.
Meanwhile Dana's having some problem dealing with her sister's attitude lately. But during an altercation with a reviver, Dana finds out her sister
Martha
("
Em
" for short) was already killed sometime in the past and is also a reviver already!
What is going on!?!
The "dead alive" are not monsters. The religious think the rapture has began. Revivers are starting to freak people out. Everyone seems to have their own share of secrets.
This old lady
Ms. Thang Vang
claims to have a creature trapped in her basement. May Tao, who was made famous by being the first to witness and film this event, wanted to check on it but is captured by this dangerous freak.
And what exactly is going on with that
zebra-horse hybrid
?
Not all revivers might be in control of themselves, like this old woman pulling her teeth out that keep regenerating...
There's also these strange things in the woods....
Revival is a
murder
/
mystery
/
crime
series.
Where both alive and undead can be suspects!
The book deals with the relationships between these characters. It's a great character drama with a crime-horror aspect. A "
rural noir
" as they call it.
The book has a great narrative.
It feels fresh and unique. It feels like one of the better TV shows out there (yet I somehow fear how an actual TV adaptation would turn out really.. you know, between the budget and executive mandates...).
It perfectly captures the look and feel of rural America.
Tim Seeley builds the suspense to the reader's first encounter with an actual reviver. The story can be pretty creepy at times. There's a great horrific imagery.
The art is stunning. And bloody. Mike Norton did a fantastic job! People look real. And the book even features some well needed diversity in comics!
The book also has great coloring thanks to
Mark Englert
! Which really contributes a lot to the mood of this series.
This is a great first volume, introducing the story, these characters and the rules of this tale.
It's a mystery horror drama done right! With a great creepy tone!
Revival is not your typical zombie story. A great deal of mystery revolves around the ture nature of these "revivers", who appear to be simply normal people that are really just as confused by this event.
The book features some pretty strong female characters and some great diversity.
Revival quickly became a new hit series from the publisher that gave us Saga these last couple of years, to name another fan-favorite new series. These first few issues went sold out rapidly!
It has since become a huge hit, the surprise sell-out newcomer!
Award-winning author
Jeff Lemire
, who wrote a foreword for this volume, went on saying this is exactly the kind of book he usually writes and would no doubt have loved to personally write!
It's a great, fun and unique page-turner!

Overall, Revival is a great creepy tale.
Featuring gorgeous art, a very captivating story. It's a real page-turner, full of suspense!
This first volume sets the mystery and the background of our cast of characters.
This was easily one of the best new original creator-owned titles of 2012! And it was only just beginning here!
It just goes to show there's a lot of great stuff being done outside the mainstream superhero genre that seem to over-saturate the medium.
It's a fantastic "rural noir"!
This first volume establishes our multi-layered story woven several plotlines. Great dialogues, stunning art by Mike Norton. And raising more questions than it answers really. Setting the characters mostly. It is well written and intelligent. With great female protagonists in the lead roles.
While the series is still going on pretty strong at the moment, a first crossover was released in the form of a one-shot with
John Layman
's
Chew
. With each creative team giving their own respetive take on this crossover, with two different tones.
Unlike Hack/Slash, this is not stated to be coming any time soon as a "
soon to be a major motion picture!
", yet it came pretty much close to it. Well, not really, it's complicated... See there was this huge controversy over a studio ripping-off Revival already. Tim and Mike visited
ABC
which was pretty interested in the book. But they ultimately passed on Revival despite liking the idea of the project. And now a new supernatural show is coming to television this season, also taking place in a small Midwestern town, revolving around these people coming back from the dead. It's apparently titled "
The Returned
", and they say it's based on a novel that hasn't even been published yet. You can read more on that on this
bleedingcool
article.
Anyhow - Revival is a great comic. With a captivating premise. The tonal opposite of
The Walking Dead
.
Highly Recommended
! It's not for young readers though, it can be pretty brutal at times (but not on the same graphic level as, say, Hack/Slash). For a mature audience looking for a comic book series in the same tone of a good
Stephen King
novel.
I give it: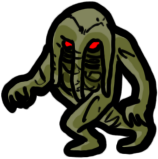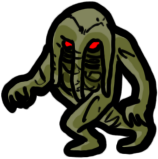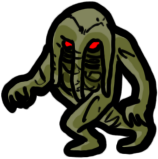 3
/ 3 ManThings!