Time for a realistic Japanese animated drama!
Find more Studio Ghibli animated classics reviewed here!
Movie: Only Yesterday
(also known in Japanese as
Omohide Poro Poro
,
"
Memories come tumbling down
")
Directed by
Isao Takahata
Release
date
1991
Genre
Anime life drama
Country
Japan
The 5th film produced by
Studio Ghibli
, for
Toho
this time, was directed and written by
Isao Takahata
, the director of
Grave of the Fireflies
.
"
Omohide Poro Poro"
aka
"
Only Yesterday".
It was based on an episodic manga by
Yuko Tone
and
Kei Okamoto
. Originally just a modest manga about growing up as a child in the late 1960s rural Japan, Takahata decided to frame the story with an adult storyline, jumping back and forth between the two narratives to give the film a proper more focused story.
Only Yesterday is a story about growing up. How there is no clear indication in life how to become a "grown up". It just.. happens.
Our story takes place in the early 1980s.
Taeko
is a 27 years old office worker in a big company. She is still single and has lived her entire life in
Tokyo
. Her career never left her with much time to really enjoy life.
During the time of a 10-day vacation, she decides to go visit a farm where relatives live in
Yagata
.
She stays with them to help with the harvest of
saffron flowers
.
As time passes she starts to remember more and more memories from her childhood, as a 10 years old girl in rural Japan back in 1966.
That's when you first start to grow up. Life at school, troubles with friends, family, etc.
In the present day she meets a distant cousin named
Toshio
, the two get close as the vacation nears to a close.
We go back and forth between those two eras.
Taeko is visited by her 10 years old self, she longs for much simpler times away from city life...
The film ends on a sweet little ending, away from the usual
clichés
of the genre.
Only Yesterday is a human life
drama
.
A genre usually not explored in Japanese anime films.
While the film was originally made specifically with the female audience in mind, it's a subject that concerns all of us, as we all grow up and remember how much simpler life was at one time.
As a child, the future is always tomorrow, open with plenty of opportunities. As you grow older, time seems to pass faster and faster...
While
Miyazaki
films tend to revolve around classic Japanese folklore and history, Takahata's are much more down to Earth, grounded. Usually about our "real world" and life.
Only Yesterday is set between present and past. At first the stories appear almost like separate tales. One of a child's struggle at school, with friends and the family. And the other is the tale of this woman that is not really happy with her life...
The film uses two distinct anime styles, one with more classic big anime eyes, bright colors, about the innocence of childhood, another more realistic, a more refined style for the "present day".
For the present the dialogues were recorded first in order to animate the character after the voice actor's facial expressions, unlike the past narrative.
Only Yesterday looks simply stunning. It has a gorgeous visual art style.
It's a melodrama with lovely pacing. There's some little period touches such as the family's first taste of an exotic fruit (a pineapple!), remember this was 1966 Japan from after the 2nd World War! We also get several vintage allusion to past Japanese music and TV.
The music was beautifully composed by
Katz Hoshi
. Nostalgic. Classic. Takahata also created this stunning atmosphere musically by using old 60s Japanese pop songs.
The life on the farm reminds Taeko of much simpler time. She discovers the joys of life on the countryside. Her childhood self starts to pop up more often as she starts to think more and more about her lost days as a child.
We all get reminiscent about our childhood. It's whether we do something in that case. At 27, Taeko finally find herself. It's a tale of self-discovery through slices of life in the 60s.
About a difficult truth that concern both men and women.
It's also probably less aimed at children than how other Ghibli films tend to be.
One of the most poetic films Studio Ghibli animated.
It went on to become the highest-grossing film of 1991 in Japan.

Overall, probably the least spectacular Studio Ghibli, but just as deep and fascinating as any other previous film feature from the studio.
It's a much more reflective nostalgic film, something Hayao Miyazaki himself would explore as well later on.
Probably one of Isao Takahata's most underrated treasures.
A very simple film, but effective. Beautifully-rendered. Marvelous.
Sadly overlooked little nostalgic film,
highly recommended
!
I give it: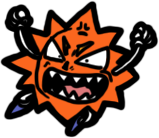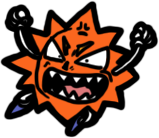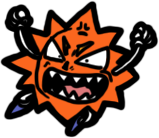 3 / 3 DonPatchis!