Everyone's entitled to one good scare.
The trick, is to stay alive...
The monsters lurk Withing The Woods, read these reviews or you'll be Dead by Dawn!

Comic title: Halloween: One Good Scare
Art by
Peter Fielding
Story by
Stefan Hutchinson
Published by
Compass Pictures
From
2003
Lineup
Halloween series
Format:
Anniversery Special Limited one-shot issue.
Following
the adaptation of the scrapped Halloween 8 screenplay by Daniel Farrands at the horror publisher Chaos! Comics
, there hadn't been any new comic based on
John Carpenter
's classic
Halloween
film series.
That is, until a little short story self-published through the movie company
Compass International Pictures
, thanks to the franchise's producer,
Moustapha Akkad
.
The project came from
Stefan Hutchinson
.
Hutchinson is the acclaimed director of the documentary film
Halloween: 25 Years of Terror
. And to accompany that release, he wanted to make a special comic book that could tell a new Halloween story, which could then be used and sold at special Halloween conventions. To offer fans of the series some proper new content.
Halloween: One Good Scare
was made as an official Halloween
25th Anniversary
collectible released in 2003, licensed and approved by the folks at Compass Pictures.
It's also the first comic and new material taking place in the new timeline following the retcons from Carpenter's
Halloween H20: Twenty Years Later
film. Exit Halloween 4-5-6.
As such this comic also marked a return to a much simpler type of storyline. Back with
Michael Myers
being "
The Shape
", a mysterious frightening boogeyman figure...
The story follows
David Loomis
, that's right, the son
of Dr. Loomis
from the original films.
It takes place simultaneously both in 2003 when he took residence at
Smith's Grove Sanitarium
, following in the footsteps of his father, and on the night of
October 31st, 2004
. We also do get a couple of flashbacks to an earlier time back in Loomis' life, when he was first assigned to Michael as a kid...
David is thinking about how his father's obsession with Michael Myers ruined their family life.
One day he meets this
Lindsey Wallace
(remember the little girl that was being babysat by
Laurie
's friend
Annie
, she also got a minor role in Halloween 4). She believes the boogeyman is after her. But David knows Myers is long dead. At least, he should be. Right? He gets more and more fascinated by this patient, they end up discussing how one good scare can change and scare one's life forever.
But David has a surprise coming..
Michael never leaves one's life forever. Specially not one of his "survivors"...
"You've ever been scared, Dr. Loomis?"
The writing is great. And the art from
Peter Fielding
is just as good.
The comic has a nice gritty look to it. The artwork has a sort of indie comic vibe to it, kinda sketchy at times but it works perfectly well with the mood they were going for.
Giving a son to Loomis was a great twist and idea. It actually works well.
Stefan Hutchinson wanted to see Michael back to the frightening shape-like serial killer. Back to his roots and away from the invincible
Jason
-clone from the last few films. Back to the simpler concept of the original film.
Like some of the best horror films, this was also made by huge fans of the genre. And it shows.
It's great to see a story actually still under the repercussions of Michael's killing spree back in 1978. This is a great mature story. Where the deaths matter and the kills are portrayed as strong and creepy, not just for the cheap thrill and gore.

Overall, One Good Scare is a great Halloween story. Much better than some of the last few films the franchise received over the years.
It has a sort of
noir
vibe to it. Fitting.
It's easily one of the better Halloween comics produced to this day.
In fact, thanks to its positive reception, it would actually end up serving as a demo for Stefan Hutchinson who would get to write more Halloween comics at the
Hack/Slash
publisher,
Devil's Due Publishing
. DDP was obtaining a few horror films licenses to produce comics based around these film series and one of the first ones was an Halloween comic,
Halloween: NightDance
. Stefan Hutchinson would again write yet another Halloween comic for another anniversary of the franchise in 2008 with
Halloween: 30 Years of Terror
, a way to celebrate the franchise since there was still no new movie around the time.
I give it: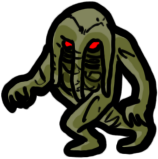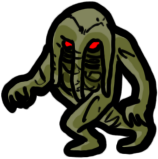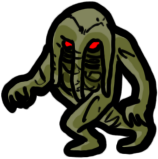 3
/ 3 ManThings!